All Courses

CompTIA

CompTIA Cloud Essentials
The CompTIA Cloud Essentials specialty certification demonstrates that an individual knows what cloud computing means from a business and technical perspective, as well as what is involved in moving to and governing the cloud.,
The CompTIA Cloud Essentials exam covers:
Characteristics of cloud services from a business perspective
Business value of cloud computing
Technical perspective/cloud types
Steps to successful adoption
Impact and changes on IT service management
Risks and consequences
Domain 1.0 Characteristics of Cloud Services from a Business Perspective
1.1 Understand common terms and definitions of cloud computing and provide examples.
1.2 Describe the relationship between cloud computing and virtualization.
1.3 Name early examples of cloud computing.
1.4 Understand several common definitions of cloud computing and their commonalities/differences.
1.5 Recognize what types organizations might benefit from cloud computing.
1.6 Recognize what types organizations might not benefit from cloud computing.
1.7 Distinguish between the different types of clouds, including XaaS, IaaS, PaaS, and give examples of them.
Domain 2.0 Cloud Computing and Business Value
2.1 Recognize the similarities and differences between cloud computing and outsourcing.
2.2 Understand the following characteristics of clouds and cloud services from a business perspective.
2.3 Demonstrate how the characteristics of cloud computing enhance business value.
Domain 3.0 Technical Perspectives/Cloud Types
3.1 Understand the difference between private and public types of clouds from a technical perspective and provide examples.
3.2 Understand at a high level the following important techniques and methods for cloud computing deployment.
3.3 Explain technical challenges and risks for cloud computing and methods to mitigate them for.
3.4 Describe the impact of cloud computing on application architecture and the application-development process.
Domain 4.0 Steps to Successful Adoption of Cloud
4.1 Explain typical steps that lead to a successful adoption of cloud computing services.
4.2 Understand the roles and capabilities of cloud computing vendors and dependencies on the vendors.
4.3 Understand the following organizational capabilities that are relevant for realizing cloud benefits.
4.4 Describe multiple approaches for migrating applications.
Domain 5.0 Impact and Changes of Cloud Computing on IT Service Management
5.1 Understand the impact and changes cloud computing on IT service management in a typical organization.
5.2 Use a structured approach based on ITIL to explore the potential impact of cloud computing in your organization.
Domain 6.0 Risks and Consequences of Cloud Computing
6.1 Explain and identify the issues associated with integrating cloud computing into an organization's existing compliance risk and regulatory framework.
6.2 Explain the implications for direct cost and cost allocations.
6.3 Understand how to maintain strategic flexibility.
Test Details

Number of questions

50

Length of test

60 minutes

Passing score

720

Recommended experience

At least six months working in an environment that markets or relies on IT-related services

Languages

English, Japanese, and Portuguese

Exam code

CLO-001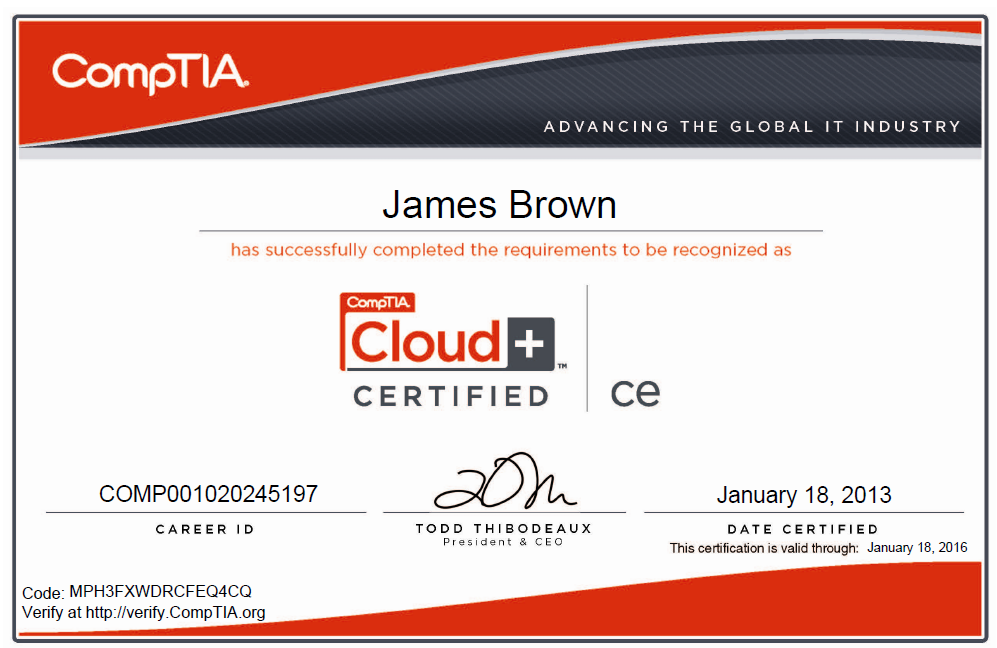 At least six months working in an environment that markets or relies on IT-related services
QUICK ENQUIRY
91-95007 10004
helpdesk@kalvigroup.com
91-95432 18687
helpdesk@kalvigroup.com