All Courses

Autodesk

3Ds Max Training Program
Autodesk 3ds Max, formerly 3D Studio Max, is a professional 3D computer graphics program for making 3D animations, models, games and images. It was developed andproduced by Autodesk Media and Entertainment. It has modeling capabilities, aflexible plugin architecture and can be used on the Microsoft Windows platform.
It is frequently used by video game developers, many TV commercial studios and architectural visualization studios. It is also used for movie effects and movie previsualization.

In addition to its modeling and animation tools, the latest version of 3ds Max also features shaders (such as occlusion and subsurface scattering), dynamic simulation, particle systems, radiosity, normal map creation and rendering, global illumination, a customizable user interface, and its own scripting language.
ADVANCED MODELING
Inorganic Modeling
Organic Modeling
Box & Patch Modeling
NURBS
Mental Ray
MOTION GRAPHICS
Advanced Lighting
Texturing
Layering
Transitions
Effects
CHARACTER ANIMATION
Rigging
Skinning
Body animations
Facial animations
Cloth & Hair
Duration: 12 Weeks.
(Includes 2 Hours of Self-Paced Learning Materials & 4 Hours)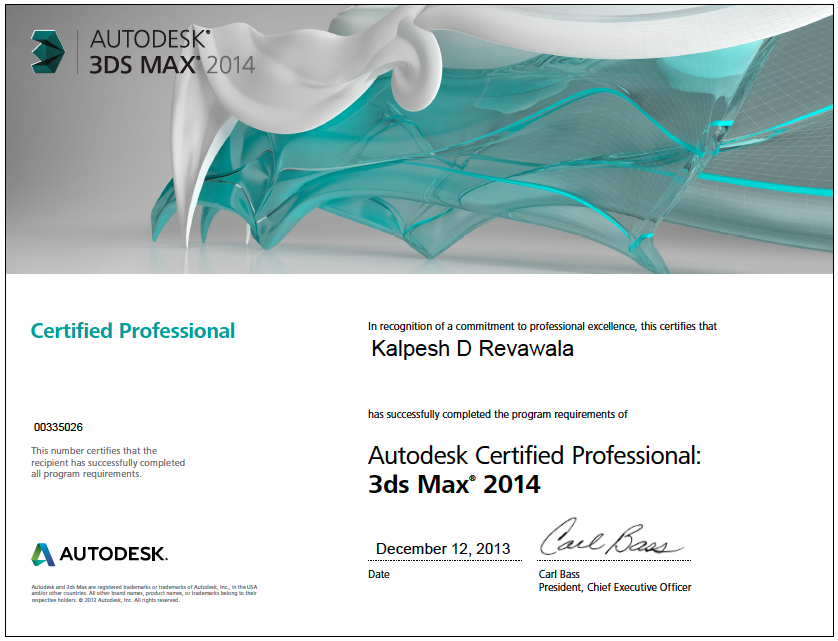 The 3D Foundation Workshop provides beginners with a strong grasp of the 3D Animation skills required to successfully participate in our intensive 3D Project Based Course.
This workshop will cover the fundamental techniques in modeling, materials, lighting, animating and rendering. Students also learn the process of completing an entire 3D animation project and learn the techniques of creating photo realistic renderings.
The 3D Foundation Workshop can also serve as a standalone course for the hobbyist or those who are interested in doing Architectural Visualizations in 3D.
QUICK ENQUIRY
91-95007 10004
helpdesk@kalvigroup.com
91-95432 18687
helpdesk@kalvigroup.com