CEO Message
Today we are in the era of Information age and we are moving ourselves to The Tech Age: Today the technology from I Phones, Blackberry, Tablets, Androids, High Definition has taken over everything.
Kalvi the name orgin from a tamil word meaning education. The objective of this institution to make the people with computer literacy with upgraded technology. We provide diversified education and training from IT , Soft skill to Business domain. Our mission and vision will give you a clear focus on what we would like to operate and what we are marching towards. Being the Chief Executive officer of Kalvi Group I welcome you all to feel and experience the technology era and Information era at our Institution.
We are there to satisfy the thirst of technology with the quench of IT Courses, Valuable Materials and abundant Knowledge along with Placement
Wishing you all a Successful Career.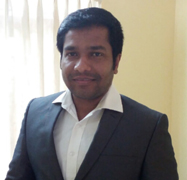 SENTHILKUMAR SUBRAMANIAN, CEO