All Courses

Microsoft

Software Development Fundamentals with HTML5
About This Course
This five-day Training 2-Pack helps you prepare for Microsoft Technology Associate Exams 98-361 and 98-365, and build an understanding of these topics: Core Programming, Object-Oriented Programming, General Software Development, Web Applications, Desktop Applications, Databases, Manage the Application Life Cycle, Build the User Interface by Using HTML5, Format the User Interface by Using CSS, and Code by Using JavaScript. These courses leverage the same content as found in the Microsoft Official Academic Courses (MOAC) for these exams.
Audience Profile
The Microsoft Technology Associate (MTA) is Microsoft's newest suite of technology certification exams that validate fundamental knowledge needed to begin building a career using Microsoft technologies. This program provides an appropriate entry point to a future career in technology and assumes some hands-on experience or training but does not assume on-the-job experience.
At Course Completion
After completing this course, students will be able to:
Understand Core Programming
Understand Object-Oriented Programming
Understand General Software Development
Understand Web Applications
Understand Desktop Applications
Understand Databases
Manage the Application Life Cycle
Build the User Interface by Using HTML5
Format the User Interface by Using CSS
Code by Using JavaScript
Course Outline
Module 1: Introduction to Programming
Module 2: Introduction to Object-Oriented Programming
Module 3: Understanding General Software Development
Module 4: Understanding Web Applications
Module 5: Understanding Desktop Applications
Module 6: Understanding Databases
Module 7: Managing the Application Life Cycle
Module 8: Building the User Interface by Using HTML5: Text, Graphics, and Media
Module 9: Building the User Interface by Using HTML5: Organization, Input, and Validation
Module 10: Understanding CSS Essentials: Content Flow, Positioning, and Styling
Module 11: Understanding CSS Essentials: Layouts
Module 12: Managing Text Flow by Using CSS
Module 13: Managing the Graphical Interface by Using CSS
Module 14: Understanding JavaScript and Coding Essentials
Module 15: Creating Animations, Working with Graphics, and Accessing Data
Module 16: JavaScript Coding for the Touch Interface, Device and Operating System Resources, and More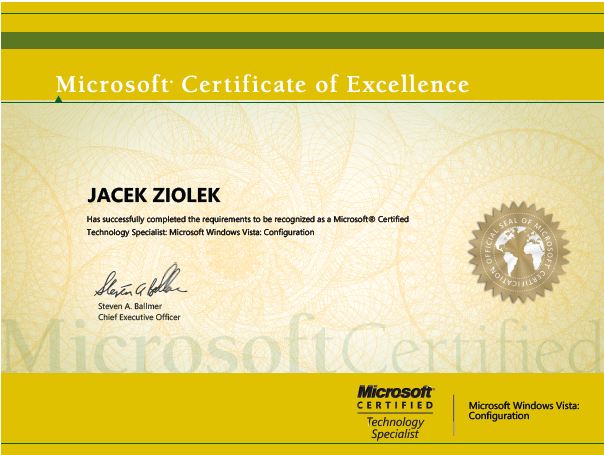 The Microsoft Office Master 2010 distinction is comprised of four of the Microsoft Office Specialist 2010 certifications — three required and one elective.
QUICK ENQUIRY
91-95007 10004
helpdesk@kalvigroup.com
91-95432 18687
helpdesk@kalvigroup.com