All Courses

Microsoft

MCSD : SharePoint Applications (Upgrade Path)
MCSD SharePoint Applications certification validates your skills in developing applications in SharePoint. This course from Koenig Solutions equips you with core programming skills in HTML5 with JavaScript and ASP.NET MVC 4, which are required to achieve this certification.
Course Objectives :
HTML5 Programming with JavaScript and CSS3: This part focuses on development of skills in HTML5, JavaScript and CSS3 so that students can learn to apply programming logic, use and define variables, create user interfaces, implement looping and branching, store data, capture and validate inputs and to create a balanced and well structured application.
ASP.NET MVC 4 Application Development: Here students will create applications using .NET framework to enhance scalability and performance of the web application. Skills acquired in this course allow students to comprehensively manage the rendered HTML and develop advanced apps that differentiate application logic from user interface or data access.
SharePoint 2013 Core Solutions: Learn core skills required to develop solutions for SharePoint 2013 technology including the management of client-side and server-side object models, development and implementation of features and apps, querying and updating data, management of authentication and permissions, taxonomies, and business processes.
SharePoint Server 2013 Advanced Solutions*: This module covers advanced capabilities of SharePoint Server.
MCSD SharePoint Apps training is ideal for candidates who want to build a career in SharePoint Application Development.
Installing and configuring SharePoint Server 2013
Designing logical, physical and information architectures
Creating web applications, service applications and site collections
Managing users, accessing privileges and permissions
Configuring and managing Business Connectivity Services, Business Intelligence, social computing features etc.
Optimizing search experience for enterprise users
Developing and implementing a governance plan
Performing upgrades or migrating to SharePoint 2013
Schedule for MCSD SharePoint Apps
Course#
Course Contents
Exam#
Exam
20480B
Programming in HTML5 with JavaScript and CSS3
70-480
Programming in HTML5 with JavaScript and CSS3
20486B
Developing ASP.NET MVC4 Web Applications
70-486
Developing ASP.NET MVC4 Web Applications
20488B
Developing Microsoft SharePoint Server 2013 Core Solutions
70-488
Developing Microsoft SharePoint Server 2013 Core Solutions
20489B
Developing Microsoft SharePoint Server 2013 Advanced Solutions
70-489
Developing Microsoft SharePoint Server 2013 Advanced Solutions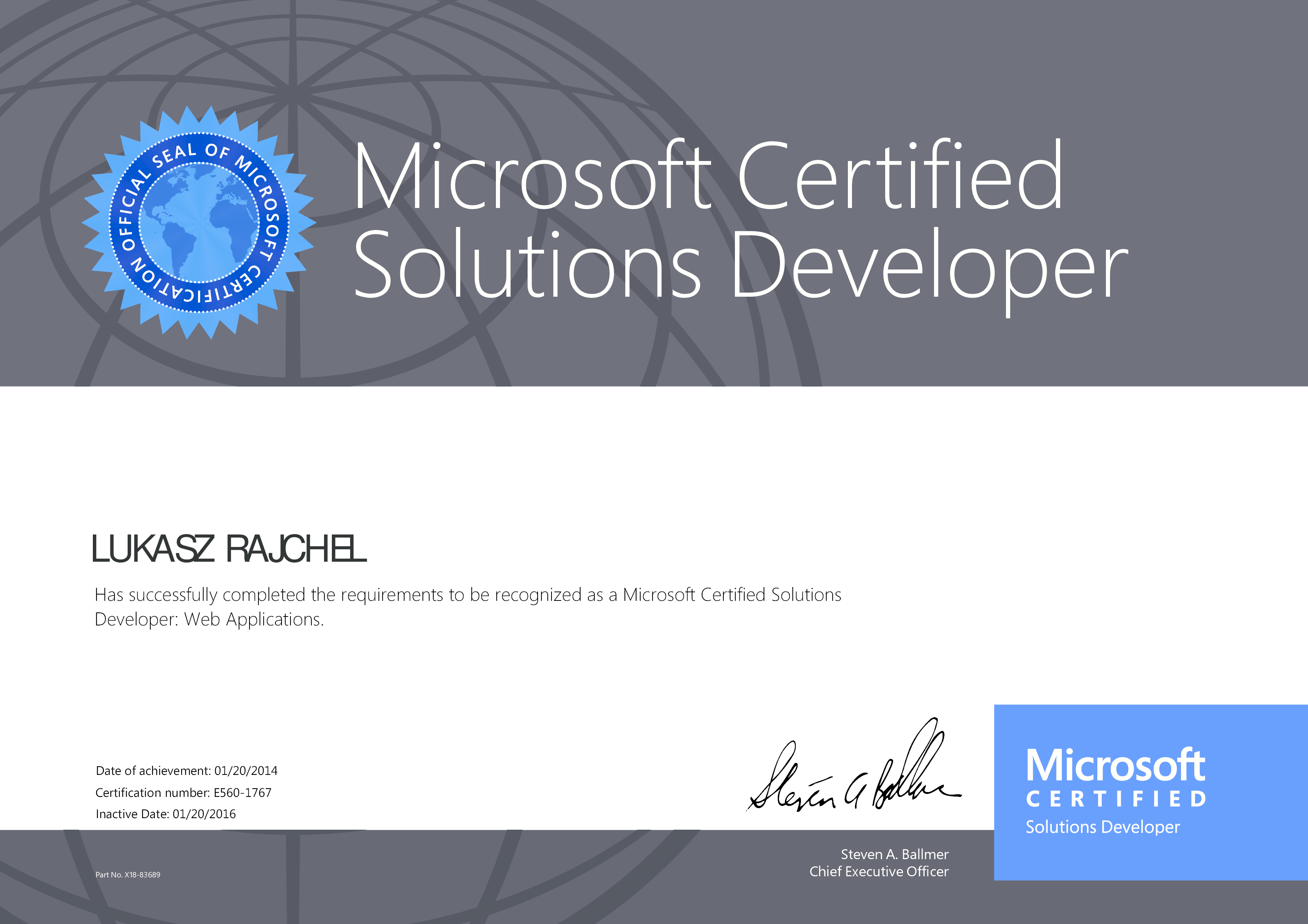 A working knowledge of using Visual Studio 2010 or Visual Studio 2012 to develop solutions.
A basic working knowledge of SharePoint solution development, either in SharePoint 2013 or in earlier versions of SharePoint.
A working knowledge of Visual C# and the .NET Framework 4.5.
A basic understanding of ASP.NET and server-side web development technologies, including request/response and the page lifecycle.
A basic understanding of AJAX and asynchronous programming techniques.
A basic working knowledge of client-side web technologies including HTML, CSS, and JavaScript.
Familiarity with approaches to authentication and authorization, including claims-based authentication.
QUICK ENQUIRY
91-95007 10004
helpdesk@kalvigroup.com
91-95432 18687
helpdesk@kalvigroup.com