All Courses

Cisco

CCIE Storage Networking - 350-040 SAN
The written exam is a two-hour, multiple choice test with 100 questions covering topics such as storage device protocols, troubleshooting tools, storage networking design, applications, and advanced management.
Exam Topics
The following topics are general guidelines for the content likely to be included on the exam. However, other related topics may also appear on any specific delivery of the exam. In order to better reflect the contents of the exam and for clarity purposes, the guidelines below may change at any time without notice.
Describe standards-based SAN protocols
Describe Fibre channel standards and protocols
Describe SCSI standards and protocols
Describe iSCSI standards and protocols
Describe IP standards and protocols
vDescribe IPFC standards and protocols
Describe FCIP standards and protocols
Describe FICON standards and protocols
Design a solution that addresses a customer's fibre channel SAN requirements
Evaluate the customer's SAN utilization and propose consolidation options
Evaluate customer's Storage Virtualization implementation strategy
Evaluate customer's Security requirements
Evaluate over-subscription ratio for a given design
Identify characteristics of customer's host operating systems that could impact their SAN design
Select the appropriate design option given a set of customer requirements including applications such as data replication, high availability
Propose protocols, topologies, devices, and features that would improve customer solution
Design an appropriate Cisco management infrastructure
Determine hardware configurations, power requirements, environmental considerations to support SAN fabric design
Design WAN services for enterprise networks
Describe Layer 1 - 3 WAN connectivity options including optical networking, MetroEthernet, VPLS, and MPLS VPNs
Describe IPsec VPN technology options
Evaluate WAN service provider design considerations including features, SLAs, and WAN backup
Create site-to-site VPNs designs with appropriate technologies, scaling, and topologies
Implement FCP and FICON fibre channel features
Implement port channel, ISL, and trunking
Implement VSAN
Implement basic and enhanced zoning
Implement IVR, including IVR 2, IVR service groups, IVR static FCIDs
Implement traffic engineering
Implement port tracking
Implement Dynamic Port VSAN Membership
Implement Device Aliases
Implement CFS capable applications
Implement FC domain parameters
Implement FICON
Implement proper oversubscription
Implement standards-based and Cisco-specific FC-0 through FC-2 features
Implement SAN extension over optical
Implement fibre channel security features
Validate proper configuration of FCP and FICON fibre channel features
Identify switch interoperability requirements
Identify considerations that should be addressed when designing a heterogeneous fabric
Implement switch interoperability modes 0-4
Validate proper configuration of interoperability
Design IP configurations
Determine requirements for IP addressing and IP routing
Determine appropriate VLAN requirements for storage solutions
Determine ACL requirements for storage solutions
Determine end-to-end QoS requirements for SAN extension
Determine components needed for a SAN extension solution
Determine HA requirements based on customer service-level agreements
Implement IP Storage-based solutions
Implement IP features, including high-availability
Implement ISCSI, including advanced features
Implement SAN Extension Tuner
Implement Network Simulator
Implement ISLB
Implement ISNS
Implement FCIP, including advanced features
Implement iSCSI security features
Implement FCIP security features and use of special frames
Validate proper configuration of IP Storage-based solutions
Implement SAN management
Implement Performance Manager
Implement NTOP
Implement Fabric Manager and Device Manager
Implement CLI variables, aliases, scripting, and Command Scheduler
Implement Call Home, SNMP, and RMON features
Implement IPFC
Configure licensing to insure proper licensing compliance
Implement SAN Management security features
Implement AAA services
Verify performance statistics
Validate proper configuration of SAN Management
Implement Cisco intelligent storage services
Implement Fibre channel write acceleration
Implement SANTap
Implement SME
Implement DMM
Implement Storage virtualization
Implement SDV
Validate proper configuration of Cisco intelligent storage services
Troubleshoot SAN infrastructure
Troubleshoot problems and failures using Command Line Diagnostic tools, show and debug commands, and GUI
Capture and analyze fibre channel flows using FCAnalyzer, SPAN, and RSPAN
Troubleshoot using RMON, SNMP, and Call Home for detecting problems
Configure and interpret the various system logs
Troubleshoot problems with switch recovery, upgrades, and rollbacks
| | |
| --- | --- |
| Exam Number | 350-040 SAN |
| Associated Certifications | CCIE SAN |
| Duration | 120 minutes (90-110 questions) |
| Available Languages | English |
| Register | Pearson VUE |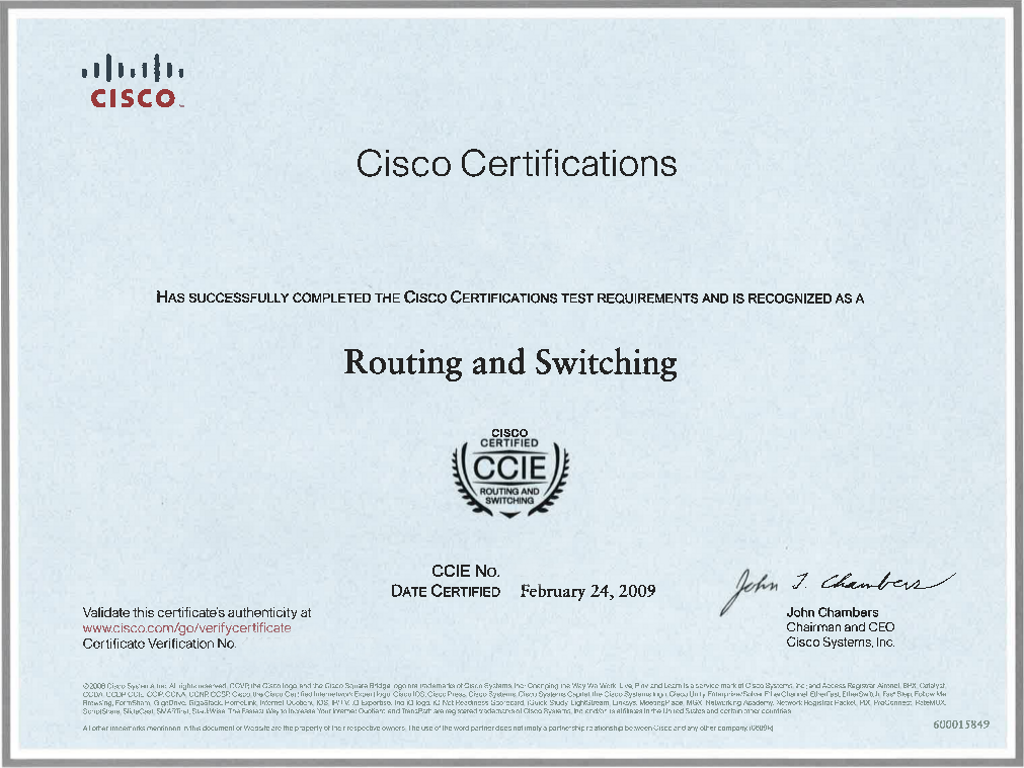 The following course is the recommended training for this exam.
Designing for Cisco Internetwork Solutions (DESGN)
Courses listed are offered by Cisco Learning Partners-the only authorized source for Cisco IT training delivered exclusively by Certified Cisco Instructors. Check the List of Learning Partners for a Cisco Learning Partner nearest you
QUICK ENQUIRY
91-95007 10004
helpdesk@kalvigroup.com
91-95432 18687
helpdesk@kalvigroup.com