All Courses

Cisco

CCNA Security
CCNA Security is an associate level course, and is a prerequisite to the latest CCNP Security certification.
A CCNA Security certified professional is able to develop a security infrastructure using Cisco security network devices - acquire skills to install and monitor network devices; recognize and control threats to the security structure.
CCNA Security is the foundation certification for skills required for a Network Security Specialist, Security Administrator and Network Security Support Engineer for cisco devices.
Other popular Cisco certifications in combination with the CCNA Security course are:
CCNP Security
CS-ACS 5.2 – Cisco Secure Access Control Server
CANAC – Cisco Network Admission Control (NAC) Specialist
Exam Topics
The following topics are general guidelines for the content likely to be included on the Implementing Cisco IOS Network Security exam. However, other related topics may also appear on any specific delivery of the exam. In order to better reflect the contents of the exam and for clarity purposes, the guidelines below may change at any time without notice.
Secure Cisco routers
Secure Cisco routers using the SDM Security Audit feature
Use the One-Step Lockdown feature in SDM to secure a Cisco router
Secure administrative access to Cisco routers by setting strong encrypted passwords, exec timeout, login failure rate and using IOS login enhancements
Secure administrative access to Cisco routers by configuring multiple privilege levels
Secure administrative access to Cisco routers by configuring role based CLI
Secure the Cisco IOS image and configuration file

Implement AAA on Cisco routers using local router database and external ACS

Explain the functions and importance of AAA
Describe the features of TACACS+ and RADIUS AAA protocols
Configure AAA authentication
Configure AAA authorization
Configure AAA accounting

Mitigate threats to Cisco routers and networks using ACLs

Explain the functionality of standard, extended, and named IP Access Control List used by routers to filter packets
Configure and verify IP ACLs to mitigate given threats (filter IP traffic destined for Telnet, SNMP, and DDoS attacks) in a network using CLI
Configure IP ACLs to prevent IP address spoofing using CLI
Discuss the caveats to be considered when building ACLs

Implement secure network management and reporting

Use CLI and SDM to configure SSH on Cisco routers to enable secured management access
Use CLI and SDM to configure Cisco routers to send Syslog messages to a Syslog server

Mitigate Common Layer 2 attacks

Describe how to prevent layer 2 attacks by configuring basic Catalyst switch security features

Implement the Cisco IOS firewall feature set using SDM

Describe the operational strengths and weaknesses of the different firewall technologies
Explain stateful firewall operations and the function of the state table
Implement Zone Based Firewall using SDM

Implement the Cisco IOS IPS feature set using SDM

Define network based vs. host based intrusion detection and prevention
Explain IPS technologies, attack responses, and monitoring options
Enable and verify Cisco IOS IPS operations using SDM

Implement site-to-site VPNs on Cisco Routers using SDM

Explain the different methods used in cryptography
Explain IKE protocol functionality and phases
Describe the building blocks of IPSec and the security functions it provides
Configure and verify an IPSec site-to-site VPN with pre-shared key authentication using SDM

Recommended Training
The following course is the recommended training for this exam:

Implementing Cisco IOS Network Security (IINS)
Schedule for CCNA Security

Course Contents
Exam #
Days
Implementing Cisco IOS Network Security (IINS)
640-554
6
Balance Days for day of arrival, exam(s) and practice
3
Total duration
9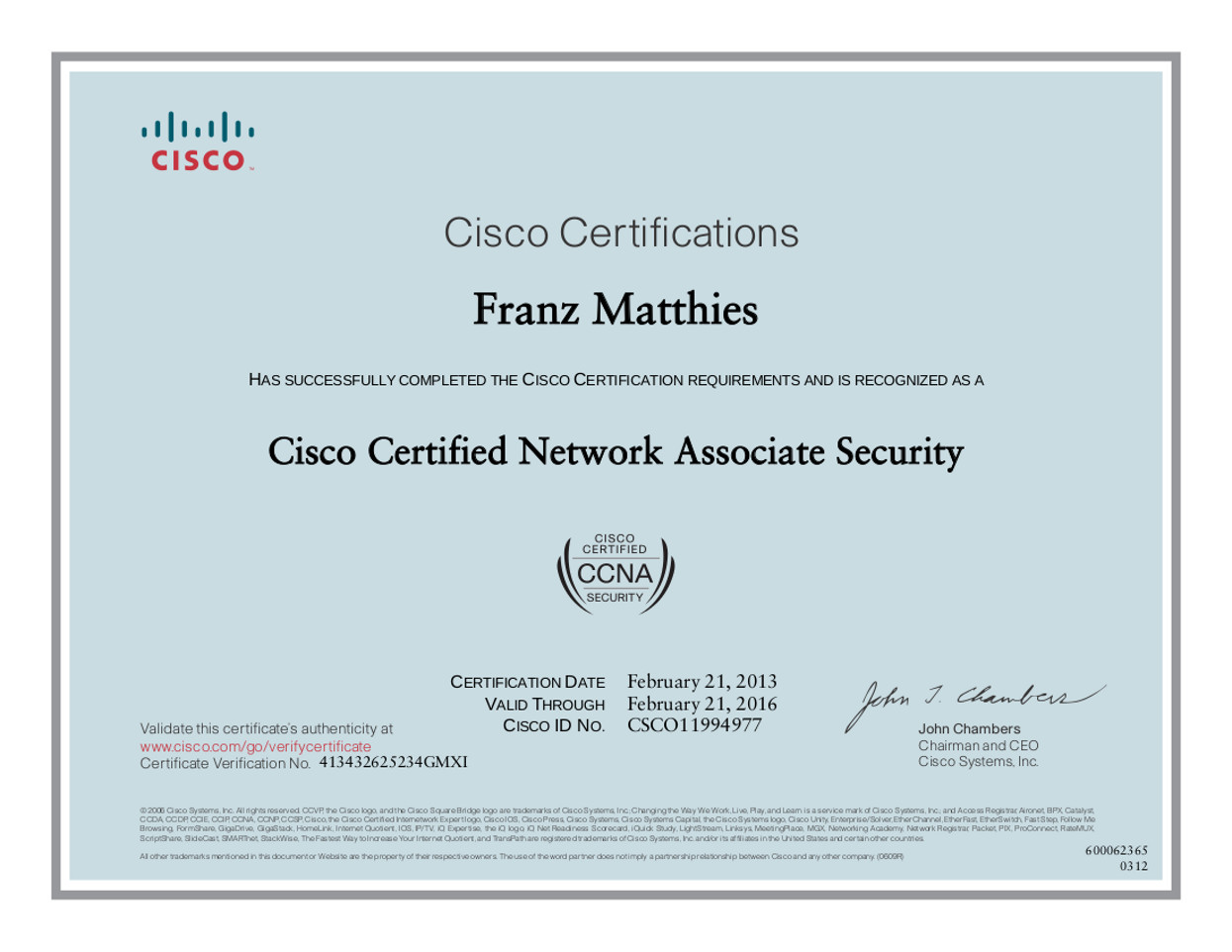 CCNA-level networkingconcepts and skills
Basic PC and Internet navigation skills
QUICK ENQUIRY
91-95007 10004
helpdesk@kalvigroup.com
91-95432 18687
helpdesk@kalvigroup.com