All Courses

Microsoft

Database Administration Fundamentals Exam 98 – 364
About this Course
This three-day MTA Training course helps you prepare for Microsoft Technology Associate Exam 98-364, and build an understanding of these topics: Core Database Concepts, Creating Database Objects, Manipulating Data, Data Storage, and Administering a Database. This course leverages the same content as found in the Microsoft Official Academic Course (MOAC) for this exam.
Audience Profile
The Microsoft Technology Associate (MTA) is Microsoft's newest suite of technology certification exams that validate fundamental knowledge needed to begin building a career using Microsoft technologies. This program provides an appropriate entry point to a future career in technology and assumes some hands-on experience or training but does not assume on-the-job experience.
At Course Completion
After completing this course, students will be able to:
Understand Core Database Concepts
Create Database Objects
Manipulate Data
Understand Data Storage
Administer a Database
Syllabus
Core Database Concepts

How data is stored in tables
Relational database concepts
Data manipulation language (DML)
Data definition language (DDL)
Create Database Objects

Data types
Tables and how to create them
Create views
Create stored procedures and functions
Manipulate Data

Select Data
Insert Data
Update Data
Delete Data
Data Storage

Normalization
Primary, foreign and composite keys
Indexes
Administer a Database

Database security concepts
Database backups and restore
Schedule for MTA
Course #
Course Contents
Exam#
Exam
Days
40364A
Database Administration Fundamentals
MTA Exam 98-364
Database Administration Fundamentals
5
Total duration
5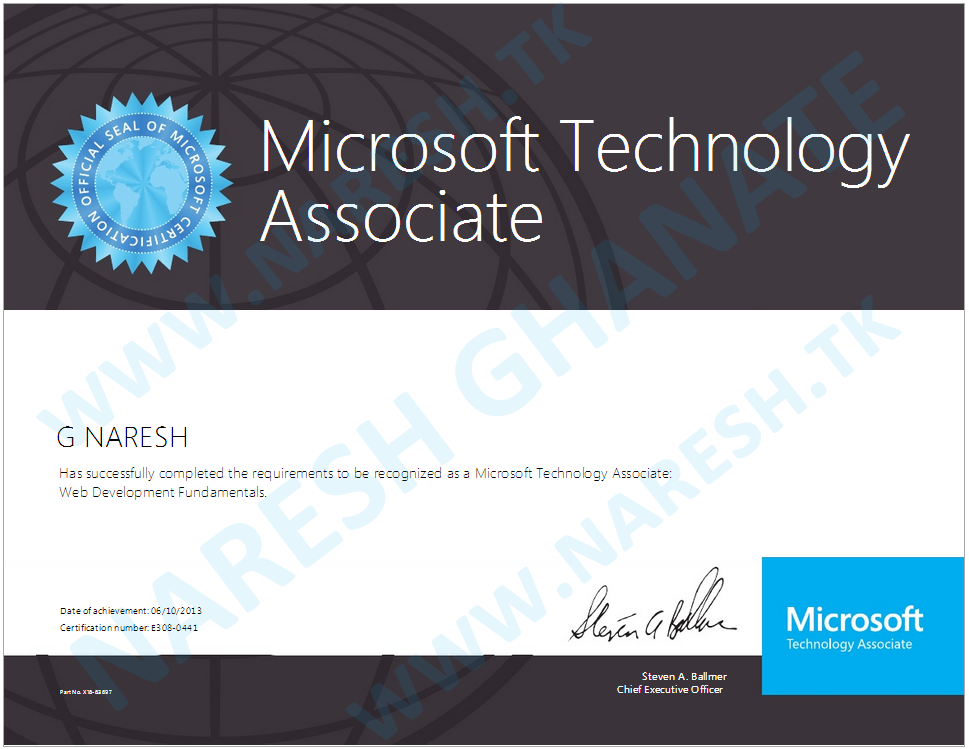 Candidates for this exam are seeking to prove introductory knowledge of, and skills with, databases — including relational databases such as Microsoft SQL Server or Windows Azure SQL Database.
It is recommended that candidates be familiar with the concepts of and have hands-on experience with the technologies described here. Although minimal hands-on experience with the technologies is recommended, job experience is not assumed for these exams.
QUICK ENQUIRY
91-95007 10004
helpdesk@kalvigroup.com
91-95432 18687
helpdesk@kalvigroup.com