All Courses

Cisco

CCDE - Cisco Certiied Design Expert
CCDE certifies advanced-level skills in network infrastructure design principles and fundamentals for large networks. CCDEs have proven their ability to develop solutions which address planning, design, integration, optimization, operations, security and ongoing support at the network infrastructure level.
For more information please review our:
CCDE Datasheet
CCDE Policies
Recommended Training and Experience
Candidates must first pass a written qualification exam and then the corresponding practical exam.
You are expected to have an in-depth understanding of the topics in the exam blueprints, a minimum of seven years job experience, and a thorough understanding of networking infrastructure principles. You can review the exam preparation materials included on this page for more information.
Steps to Certification Step One: CCDE Written Exam
You must pass the two-hour, written qualification exam which covers advanced networking infrastructure design principles and concepts. Once you pass the qualification exam, you are them eligible to schedule the practical exam.
Written Exam Information
Study/Learn Exam information
Take Your Written Exam
Revision to CCIE and CCDE Written Exams Retake Policy (effective August 2, 2014)
Step Two: CCDE Practical Exam The CCDE practical exam an eight-hour exam that will test your ability to identify, manage, and create advanced solutions for large scale networks. You must pass the practical exam within three years of passing the written exam in order to achieve certification. Your first lab attempt must be made within 18 months.
Practical Exam Overview
Study/Learn Practical Exam information
Practice Exam information
Practical Exam Registration Information
Revision to CCIE Lab Exams Retake Policy (effective August 2, 2014)
CCDE Written Exam (352-001) version 2.0
Exam Description
Cisco CCDE® Written Exam (352-001) version 2 is a 2-hour test with 90−110 questions that will validate that professionals have the expertise to gather and clarify network functional requirements, develop network designs to meet functional specifications, develop an implementation plan, convey design decisions and their rationale, and possess expert-level network infrastructure knowledge. The exam is closed book, and no outside reference materials are allowed.
The following topics are general guidelines for the content likely to be included on the exam. However, other related topics may also appear on any specific delivery of the exam. In order to better reflect the contents of the exam and for clarity purposes, the guidelines below may change at any time without notice.
Download Complete List of Topics in PDF format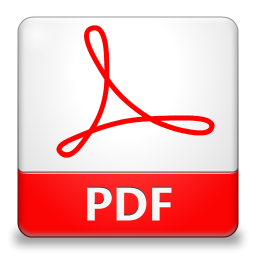 There are no formal prerequisites for CCDE certification. Other professional certifications or training courses are not required.
QUICK ENQUIRY
91-95007 10004
helpdesk@kalvigroup.com
91-95432 18687
helpdesk@kalvigroup.com