All Courses

Microsoft

MCITP: Enterprise Desktop Support Technician on Windows 7
MCITP: Enterprise Desktop support Technician 7/ MCSA Windows 7 is for IT professionals who can learn how to install, upgrade and migrate to Windows 7, deploy images, configure devices and its drivers for a IPV4 or IPV6 networked environment.
They also learn to troubleshoot a desktop application and networking issues and identify reasons causing it. Apart from this it also teaches security issues and how to solve them.
Schedule for MCITP: Enterprise Desktop support Technician 7/ MCSA Windows 7 Boot Camp Training
Course #
Course Contents
Exam #
Exam
Days
6292
Installing and Configuring Windows 7 Client
70-680
TS: Windows 7, Configuring
3
6293
Troubleshooting and Supporting Windows 7 in the Enterprise
70-685
Pro: Windows 7, Enterprise Desktop Support Technician
3
Balance Days for day of arrival, exam(s) and practice
3
Total duration
9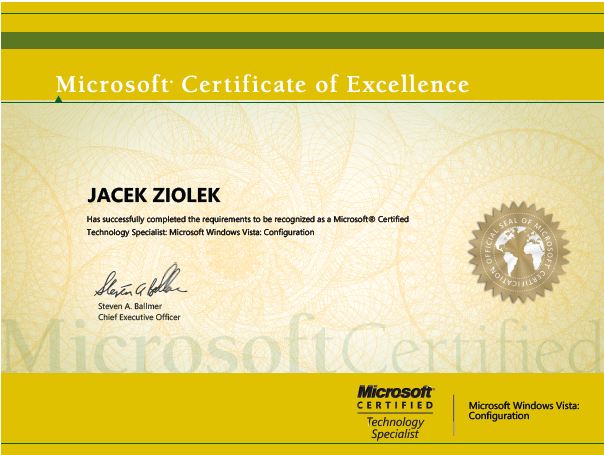 QUICK ENQUIRY
91-95007 10004
helpdesk@kalvigroup.com
91-95432 18687
helpdesk@kalvigroup.com